Laxcido
GPS Smart Phone Watch, Laxcido 4G Heart Rate Blood Pressure Monitoring Smartwatch, Video Call Pedometer Geo-Fence SOS Voice Messages Waterproof GPS Fitness Tracker Watch
Regular price
$99.99
Sale price
$159.99
As more and more kids and seniors get lost, we develop this 4G GPS smart watch to help you protect your personal safety and security. It is not only a Smart Watch, but also a Cellphone for 2 way calls. What is more, it is equipped with falling alarm, heart rate monitor and blood pressure monitor! Check personal location and health in realtime, help prevent straying, you just need this all-in-one GPS Smart Watch!
Features and Functions:
1, Realtime Tracking(GPS+WIFI+LBS Multiple Positioning Modes)
2, Fall Alarm
3, Phone Call & Video Call & SOS Emergency Call
4, Heat rate/blood pressure/blood Oxygen monitoring
5, Voice/Text Messages: The watch and parents' cellphone can send voice or text messages to each other.
6, Electronic Fence Alarm(Geo-fence ): You can set a safe area centering around the watch wearer, the watch will automatically raise an alarm in your phone application once the watch wearer leaves the area.
7, Historical Route Track(Footprint Record): Past locations of the GPS watch in latest 1 month will be stored in system for your future checking.
8, Camera Feature: Support photo taking, fun and fashion.
9, Health Step Counter.
10, Alarm Clock.
11, Sleep Monitoring
12, Waterproof
13, Please read the user manual in the package carefully about how to make this watch working before you use it.
How does it work:(You should do these steps one by one)
1, Turn off the watch first
2, Insert a Nano SIM card(with data plan and call function) inside the SIM slot.
3, Turn on the watch
4, Download the App (SeTracker 2) in your mobile, scan the QR code on the user guide to download App, register account to login App.
5, Please set up the APN based on the user guide.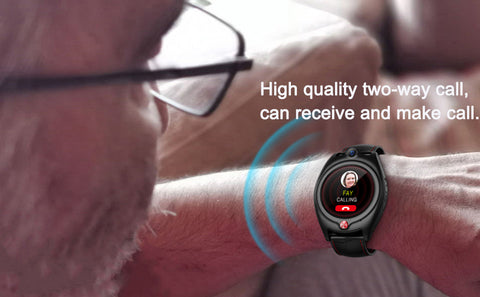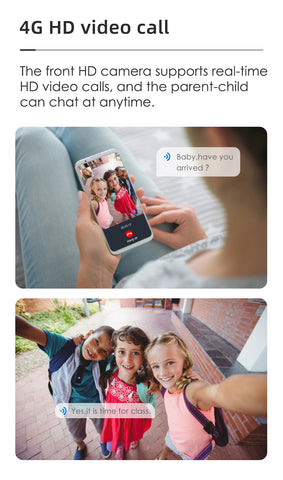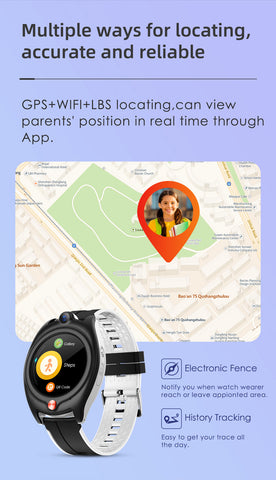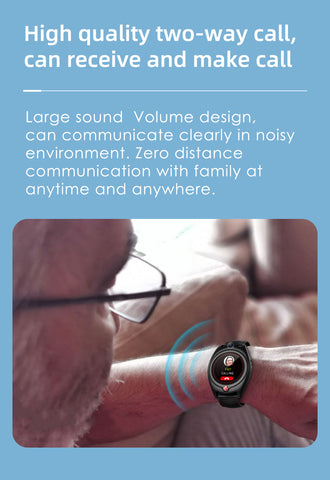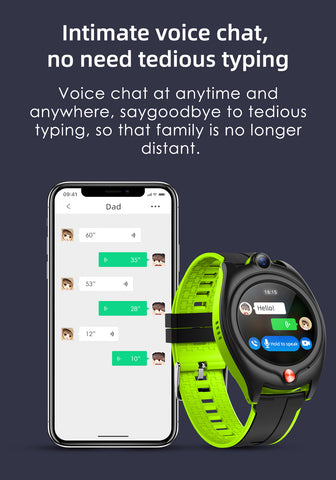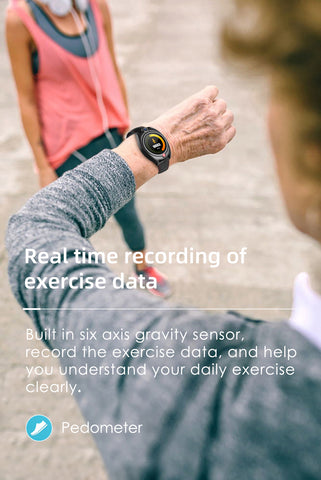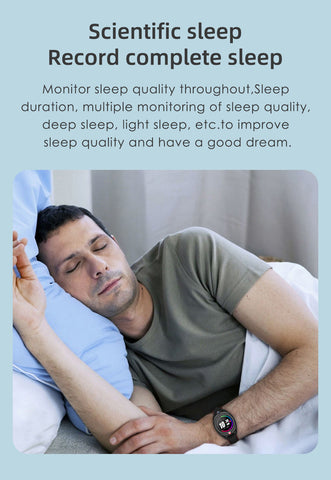 ---
More from this collection